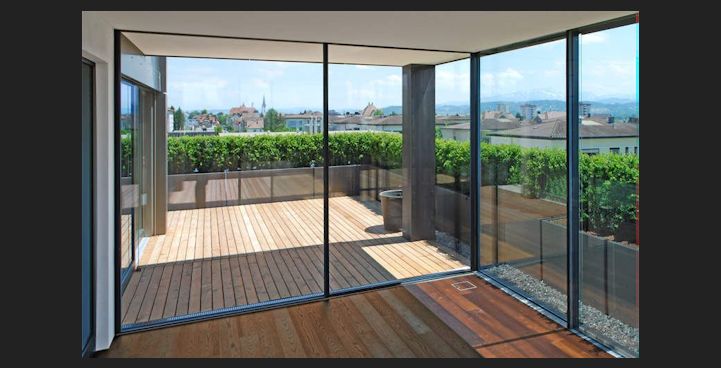 Sapa Artline
What do we offer?
What is Sapa Artline?
Sliding glass walls are one of the newest and most advanced innovations within the aluminium joinery branch. Constant striving to allow more and more light inside the building and to achieve more slender forms has resulted in almost completely hidden profiles and a special structure of glass units functioning as a load-bearing element. The first design of this type was the Swiss Sky-Frame, which even today sets a high standard. Following the prototype, world-leading joinery producers, such as Reynaers, Sapa or Schuco have introduced onto the market their own solutions aiming at creating a structure close to the idea of a 'glass house'. They are exceptional insofar as both the top and bottom guide rails as well as all the aluminium profiles have been hidden. What is achieved in this way is a glass wall, as high as the whole room, but still able to slide as in the case of traditional HST doors. At the same time, the thermal, acoustic and sealing parameters remain very high allowing high U coefficients.
Experience
Creating such a unique, 'barrier-free' style house is possible only with close co-operation between the architect, the investor and the glazing deliverer. Preparing the installation points carefully, having taken into account the weight of the glass, leaving some space for the drainage system, adapting the thermal insulation and ventilation are only a few of the many important factors to take into consideration. Our experience is a guarantee of a good, long-lasting investment.