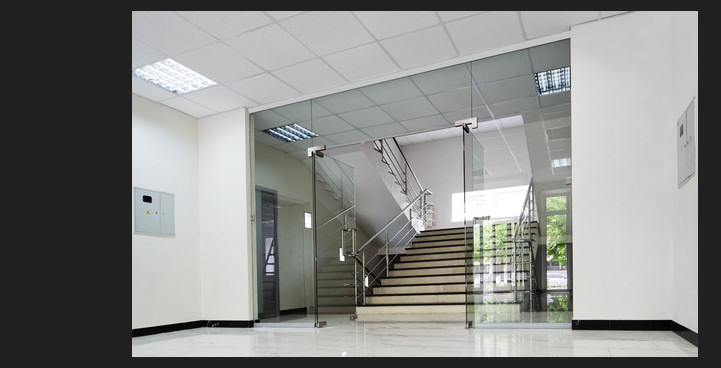 Glass structures without muntins
What do we offer?
What are glass structures without muntins?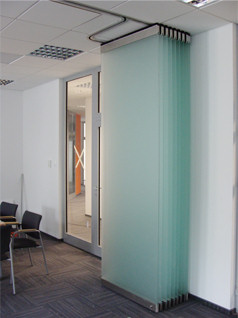 If you are looking for an interesting idea for your flat arrangement, you are bound to find something amongst the glass products offered by our company. Recent developments in the technical properties and functions of glass have created numerous possibilities for its use. Modern technological solutions allow high quality glass constructions of unique colours and shapes. To give your interiors individual character you can choose decorative glass: with photofoil laminated between two glass panes, decorative foils stuck onto the glass surface, sandblasted or screen-printed glass. Glass is becoming an alternative to wood, brick or polycarbonate.
To make a glass structure we use toughened glass, which shatters when struck, or toughened and laminated glass, which does not break into pieces. The thickness of the pane depends on the size of the pane as well as the fitting conditions.
Glass structures are also used as acoustic barriers inside rooms. They are perfect for offices, shopping centres, where separating quiet but still visually attractive rooms is crucial. Sound resistance of double walls can reach 55 dB, which has been proved by tests in the case of the Reynaers CI45 system.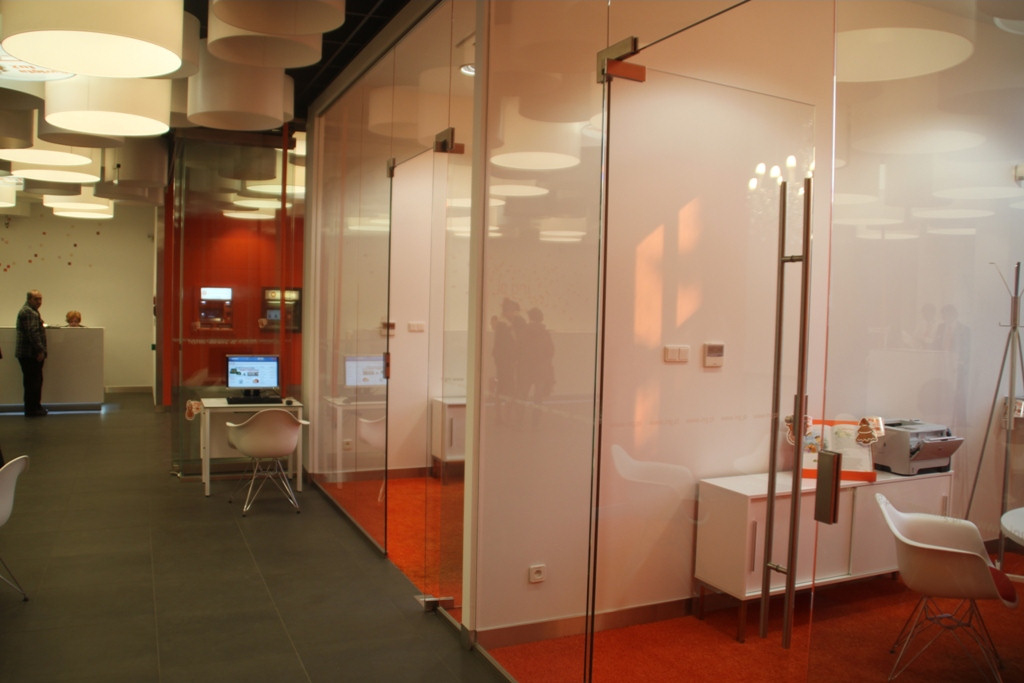 Advantages
We have a lot of experience in producing and fitting mobile glass walls. It is a perfect way of separating temporary rooms. After assembling the walls with the use of guide rails placed in the floor and ceiling, the structure does not take up much space, which is undoubtedly a great asset. The whole system is finished with stainless steel which gives it a modern and elegant look.