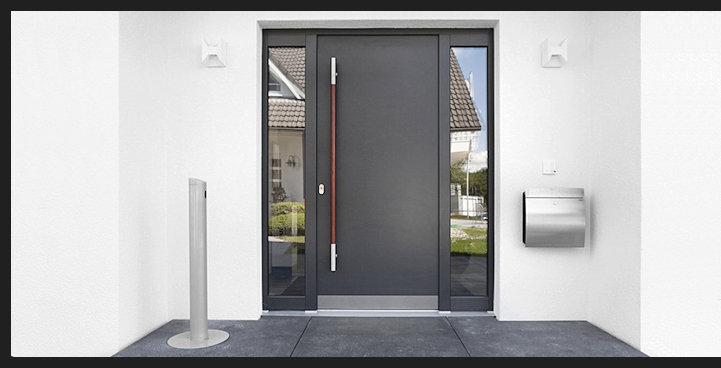 What are panel doors?
Panel doors constitute the most dynamically developing sector of the door and window joinery branch. Until now the external door market has been dominated by wooden or steel coated doors. In spite of their high price they were not always much of a decoration to the façade simply because the possibility of matching them to the individual buyer's needs was very limited.
The aluminium panel door system gives an opportunity to create unique doors. No other system gives so much choice as far as the size, colour, material or extra equipment are concerned.
If you are looking for modern or classic, simple or sophisticated doors, please contact us to learn about our range or to make an individual inquiry.
The structure of panel doors is something that makes them different from other systems. The frame made of aluminium profiles ensures its rigidity, lightness and durability for many years. 70 to over 100 mm thick polyurethane filling as well as triple or quadruple glazing give the doors unique thermal insulation and acoustic parameters. 3 mm thick aluminium panel plating makes the door proof against external influences, long lasting, low-maintenance and, most importantly, offers an unusually wide choice of finishes and extra materials. Possible finishes range from a full scheme of RAL colours, Decoral type wood-like paints, through stainless steel, glass or HPL laminate finishes to a natural stone(quartz sinter) finish.
The choice of door equipment is equally wide. Doors can open in a traditional way or automatically, traditional keys can be replaced with fingerprint readers, Bluetooth controlled systems or access control systems. Both hinges and door closers can be invisible. Door handles can be full door-length or a modest and elegant detail, depending on the customer's taste. Coloured, sanded or ornamental glazing, stained-glass compositions designed by customers are examples of the many possible solutions.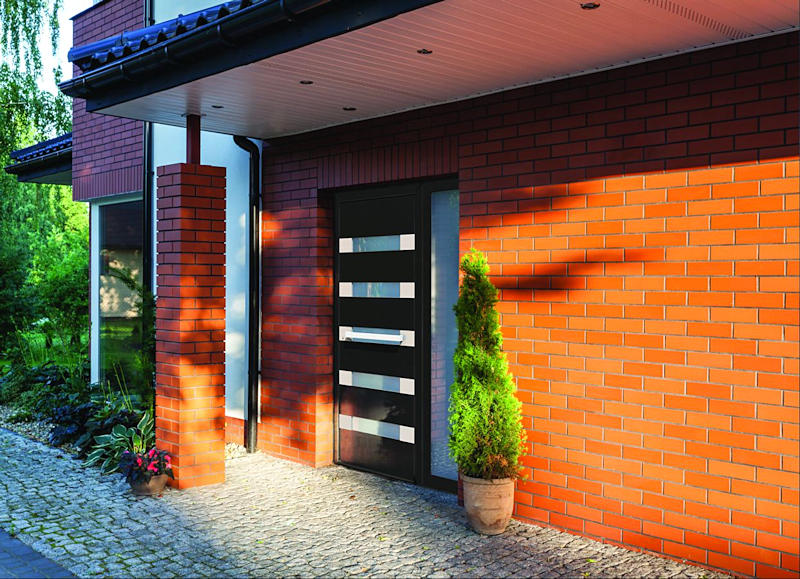 Panel doors may have one or two sashes, a variety of upper and side lighting or may constitute a form of glazed front wall.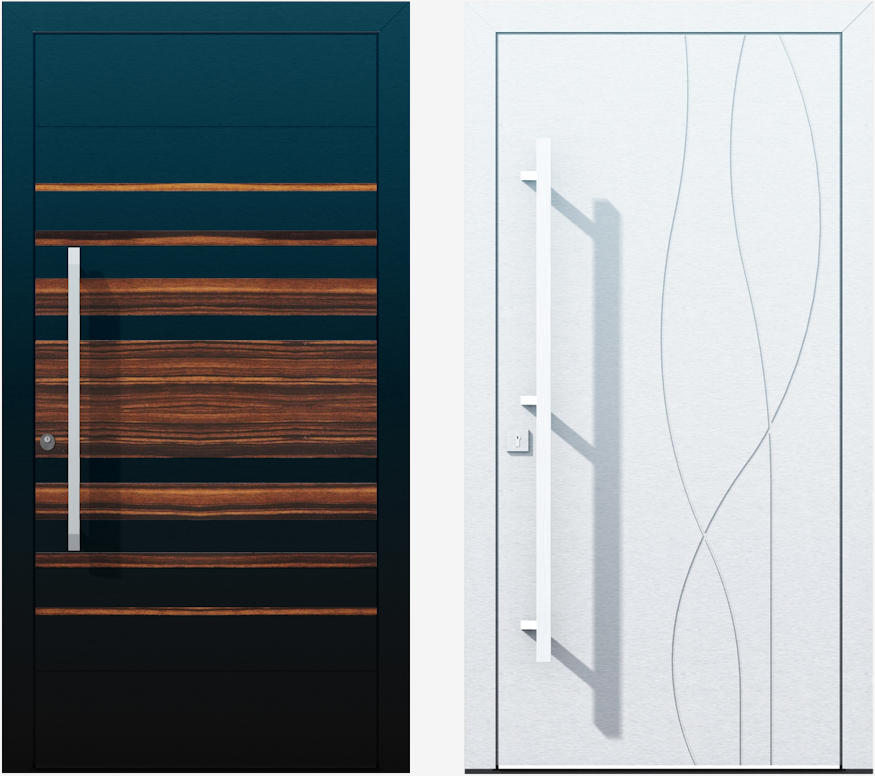 Questions?
tel. +48 43 826 32 26