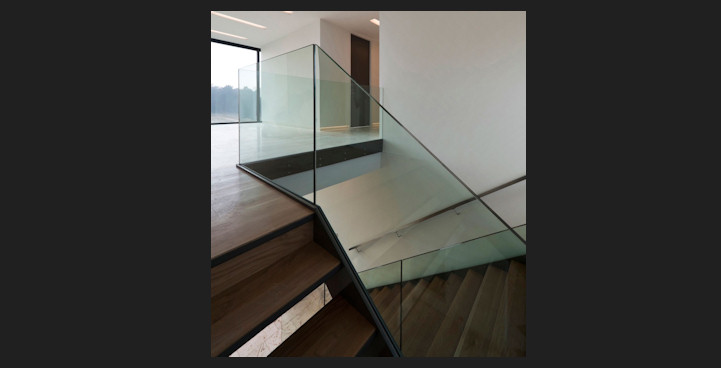 Railing, glass stairs
What do we offer?
What are Railings and glass stairs?
Full glass railings provide a highly attractive element to terraces, balconies or stairwells. They are a modern and universal technology matching both traditional and modern architecture. The railings are made of two toughened glass panes permanently combined by a few layers of foil during the lamination process. The glass applied must be approved and certified as having anti-fall properties. This means that even in case of a forceful blow, the glass will remain in its position thus still playing a protective role.
We produce railings with two different systems of fittings. In the first, railings are attached to the side of the stairs or to the wall with stainless steel rotules. In the other, railings are fixed to the floor with mounting battens. Both systems allow the installation of a wooden or stainless steel handrail on top of the glass pane.
Options
Glass railings can be made of large glass panes fixed only in the bottom profile or as separate panes fixed pointwise. We can apply radially bent, coloured or screen printed glass.