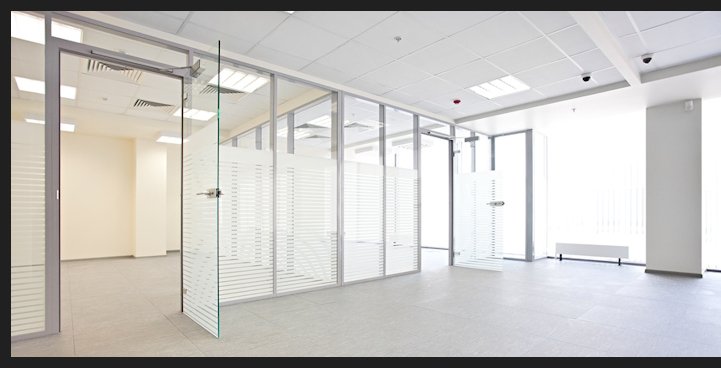 Internal aluminium structures
What do we offer?
What are internal aluminium structures?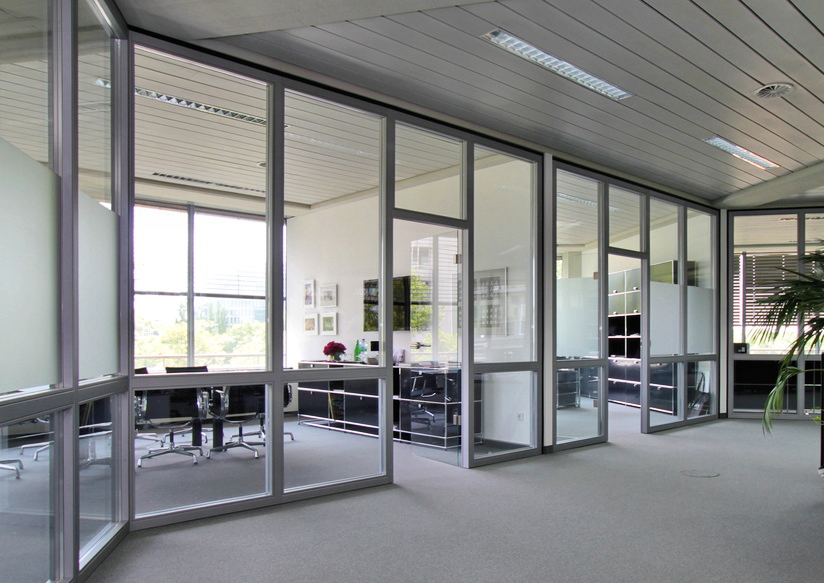 We make full or glazed aluminium walls in different arrangements. Aluminium systems, more than any other solutions allow room divisions in accordance with the customer's needs. Making separate rooms for workers or management, lunch rooms or store rooms no longer means building concrete or plasterboard inner walls. Aluminium walls may be see-through or full in different combinations. Thanks to the use of composite fillings, very high acoustic insulation parameters are possible, which is of vital importance in the case of production halls. Such a solution is flexible and, frequently, cheaper than traditional methods.
Available types of structures: flat walls, broken-line walls of various angles, enclosed rooms, partly or fully glazed, permanent or mobile walls. We combine different techniques and systems to achieve the best effect for every customer and the best functionality of the structure. It is possible to apply access control systems, burglary resistance improvements, and automatic systems enhancing the convenience of use. The full RAL colour scheme and wood-like colours enable perfect matching with existing interiors.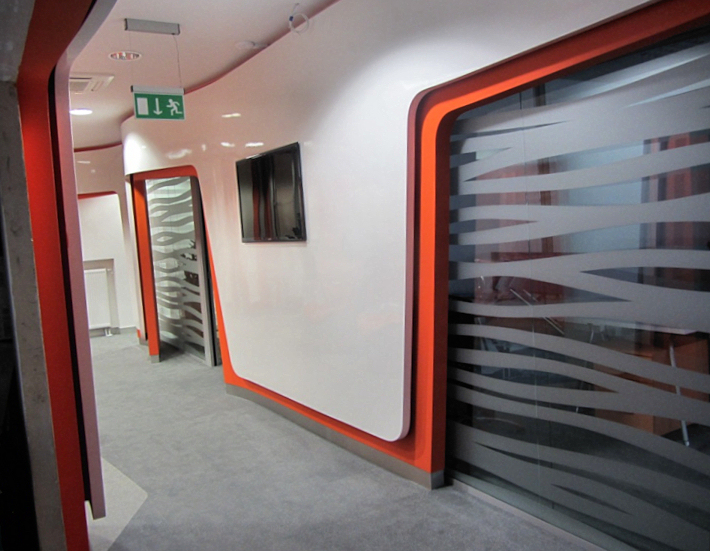 Aluminium structures are made of profiles and aluminium sheet fillings, which have been powder coated with one of the full RAL scheme colours, anodised or coated with structural wood-simulating paints. The structure can be painted different colours on both sides so as to match particular interiors.