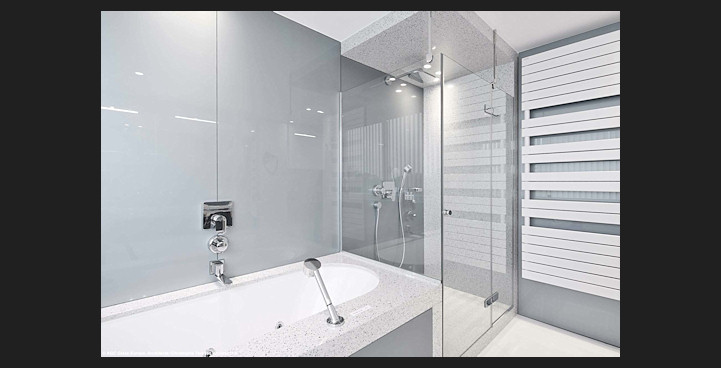 Shower cabins
What do we offer?
What are shower cabins?
Glass is a universal element of interior decoration and often present in interior decoration designs. Shower cabins are places where glass is applied most frequently. We offer cabins made specially for individual designs. We make and fit glass cabins of various sizes and shapes, e.g. sloping structures for attic rooms. All structures are made of toughened or toughened and laminated glass, as no-frame structures or fixed in system mounting battens.
We estimate the cost of a cabin on the basis of the design delivered by the customer. At a good price, we can prepare and deliver all the elements of the cabin for self-assembly.